Spring Active Parenting Workshops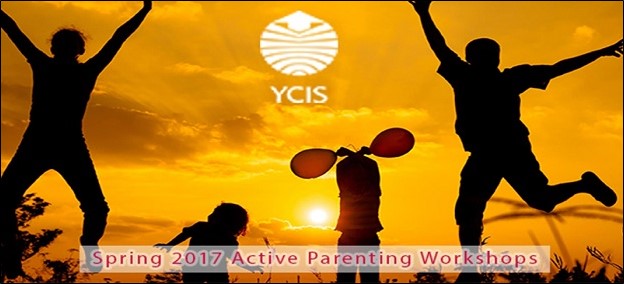 Primary and Secondary School Parents are invited to attend Active Parenting Workshops Feb 13 – Mar 21 at YCIS Beijing.
Parents of School-aged students are invited to attend Active Parenting Workshops every Monday (Primary) and Tuesday (Secondary) from February 13 through March 21 at the Yew Chung International School of Beijing (YCIS Beijing). These events are open to the public and entirely free of charge. These entertaining and informative programmes use activities and discussion to show parents ways to raise responsible, cooperative children who are able to resist negative peer pressure.
Active Parenting delivers quality education programs for parents, children and teachers to schools, hospitals, social services organizations, churches and the corporate market. Active Parenting Publishers is recognized as an innovator in the educational market and is committed to its mission of developing human potential through its programmes.
Participants will learn a variety of parenting skills, including:
- Using non-violent discipline techniques that work
- Improve communication between parents and their children
- How to teach responsibility and other important values
- How to defuse power struggles
- How to stimulate independence as your children grow
Event Dates (Primary): Every Monday from February 13 through March 20
Event Dates (Secondary): Every Tuesday from February 14 through March 21
Event Time: 10. 00 AM – 12.00 PM
Event Location: YCIS Beijing
Cost: Free
https://yoopay.cn/event/12668725