You are here
Meet the ClubFootball Coaches - 3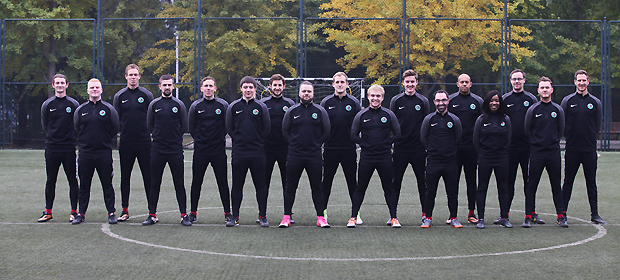 ClubFootball's coaching team are all qualified professional coaches from the UK & Europe and have experience of coaching youngsters at all levels, from grassroots to elite professional club academy level. All are passionate about providing a developmental footballing experience and helping youngsters enjoy their football and improve their game. For profiles of more ClubFootball coaches, please click on the Intro link in the top tool bar and select a link.
ClubFootball Coach – Michael Booroff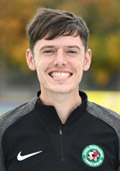 Michael holds a Bachelor's Degree in Sports Coaching and a Masters Degree in Sports Science, both from the University of Hull. His coaching certificates include FA Level 2, UEFA B licence, USSF E License and FA Youth Modules.

Before joining ClubFootball, Michael was a coach and Community Football Development Officer at English professional club Swindon Town FC. His role included coach education with primary schools, plus coaching with the club's Elite Centre boys' teams. Previous coaching experience included 2 years in the US, and at professional clubs Lincoln City FC and Scunthorpe United.
Michael joined ClubFootball in 2018.
ClubFootball Coach – Kieran Hogan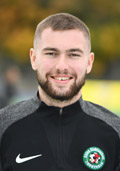 A FA Level 2 licensed coach from Reading in England, Kieran also holds both the 1st4sport Level 2 Multi-Skills Development and the 1st4sport Level 3 in the Delivery of School Sport and Physical Education.

For the 5 years prior to coming to China, Kieran worked in the leisure and learning sector in the Berkshire area, mentoring teachers and delivering PE classes and football sessions in a range of schools and organisations in the Berkshire area.
Kieran joined ClubFootball in 2018.
ClubFootball Coach – Jack Flaherty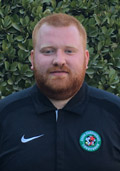 Jack hails from Liverpool and has the FA Level coaching certificate.

His coaching career began working with kids aged 3-11 in the Liverpool area, delivering a mix of futsal and football sessions. In 2017, Jack joined English professional club Tranmere Rovers FC, working predominantly as an International Football Development Coach mentoring local coaches and teaching football in Inner Mongolia on a range of government projects.

Jack joined ClubFootball in 2019.