2015 Oct/Nov - Etihad Airways ClubFootball 5-a-side League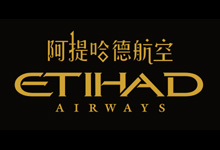 Tournament Outline
The 2015 Oct/Nov Etihad Airways ClubFootball 5-a-side League is open to men's amateur and corporate teams of all levels and runs from Tuesday 20th October 2015 through to Thursday 2nd December 2015. Teams compete in divisions of 8, and matches are held on the artificial pitches at Side Park and Chaoyang Park from Tuesday to Thursday evenings.

Teams play in divisions of 8 teams, playing two matches on the same day each week over 7 weeks to make a total of 14 matches per side. Matches are played from 20:00 - 21:15pm, or from 21:15 - 22:30pm and consist of two halves of 15 minutes, with a 5-minute break between two matches. From an evening division of 8 teams, for example, 4 come from 20:00 - 21:15pm, playing two matches back-to-back; from 21:15 - 22:30pm, the remaining 4 teams in the division play, again playing two matches.

Results and tables will be posted on the ClubFootball website, and trophies awarded to the winners and runners-up of each division. Starting places are based on the final positions in the 2015 Spring/Summer season competition.

Tournament Format and Rules


All matches will be refereed by a ClubFootball member of staff, and players and teams not competing in the spirit of Fair Play expected by participants will be expelled from the tournament.


Season Dates : October: 20-22, 27-29, November: 3-5, 10-12, 17-19, 24-26. December: 1-3.


Structure: 9 divisions of 8 teams, with starting positions arranged according to final positions in the 2015 Autumn ClubFootball 5-a-side League.
Div 1: Tuesday (Side Park)
Div 6: Wednesday (Chaoyang Park)
Div 2: Thursday (Side Park)
Div 7: Wednesday (Chaoyang Park)
Div 3: Wednesday (Chaoyang Park)
Div 8: Tuesday (Chaoyang Park)
Div 4: Tuesday (Chaoyang Park)
Div 9: Wednesday (Chaoyang Park)
Div 5: Thursday (Chaoyang Park)
Time: Session 1: 20:00 - 21:15pm, Session 2: 21:15 - 22:30pm


Venues: Chaoyang Sports Park (the artificial 5-a-side pitches, just inside the East #7 Gate of Chaoyang Park), Side Park (near the Lido Hotel)
Please see above for details as to which divisions are at which venue, and click on the location link for a map.


Substitutions: Five-a-side teams with a maximum of 7 rolling substitutions


Format: Games divided into two halves of 15 minutes, with 5 minute break for half-time.


Promotion / Relegation: At the end of the competition the top two teams in each division are promoted, and the bottom two are relegated.


Please click here for details of registration fees, procedures and how to register.
Next Page (2/12)